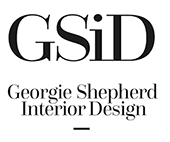 GSID is a boutique Adelaide based Interior Architecture and Design firm started by Georgie Shepherd in 2011.
Working on a range of commercial and residential spaces GSID creates spaces that reflect their inhabitants
and interiors that delight their occupants everyday.
A home should be a personal expression of its inhabitants, it should reflect the way in which you want to live.
We love to delve into the ideas that define our clients view on the world.
Each job represents a new narrative, client, architectural form and all these items play into the concept for the space.
Each space is individual for us, and for you, which you will see in our designs, as each client brings a different
brief and way of life to the table.
We are there to enhance the experience and ritual of life, and to create design that last and are appreciated over time.
We are always pushing the boundaries, never happy with safe and just okay.
We love to see where we can take a narrative and what we can interpret from a client's brief, lifestyle and inspirations.
Finding that story or element in a project that clinches it all together is what is exciting to us.
The beauty is in the detail and this is where we get our joy.
Georgie Shepherd
Director / Designer
Bachelor of Interior Architecture
Georgie has over 15 years extensive experience in the design industry, particularly in design, planning and corporate branding. Graduating from University of South Australia with a Bachelor of Interior Architecture, she has specific strength in the understanding of branding development forged through 5 years' experience working with a national retail chain. Since starting her own business in 2012 Georgie has completed a number of boutique residential and commercial fit outs. Georgie creates spaces that are both functional and intelligent. Her unique sense of style combined with her warmth and passion for design ensures that her clients are involved in every aspect of the design process. Her approach combines creativity with practicality, always endeavouring to be as imaginative as possible, whilst ensuring that all practical considerations are professionally understood and managed.
Georgie Fried
Designer/Associate
Bachelor of Interior Architecture
Georgie graduated with a Bachelor of Interior Architecture in 2013 from University of South Australia. She endeavours to create spaces that relate and engage with the environment around them. Georgie shows a sensitivity within her designs and considers materiality and attention to detail to be essential. Her strengths are in the conceptual design phase. Georgie has been involved in all aspects of the design process since starting with GSID and has been hands on from beginning to end with all the Projects.
Mara Morton

Designer
Bachelor of Interior Architecture
Mara joined the GSID team in 2017, having graduated from University of South Australia with a Bachelor of Interior Architecture along with a number of awards.
Drawing on a background in healthcare, Mara brings a professional approach to project development and client liaison.
With a design aesthetic encompassing functionality, form, materiality and detailing, her designs are considered, atmospheric and beautifully resolved spaces.
She strives to explore ways in which design positively impacts our experience of public, and private space.
Mara's design philosophy is human-centric, coupled with a desire to invoke a sense of visual and tactile harmony.
Lauren Main
Designer
Bachelor of Interior Architecture | 2021 Graduate
Cert IV Interior Decoration | 2016 Graduate
Laura Liminton
Designer
Bachelor of Interior Architecture | 2018 Graduate